Frederick Douglas, Agitator!
Information/Exhibits
services
Exhibit Graphics
3D Visualization
App Information Design & Animation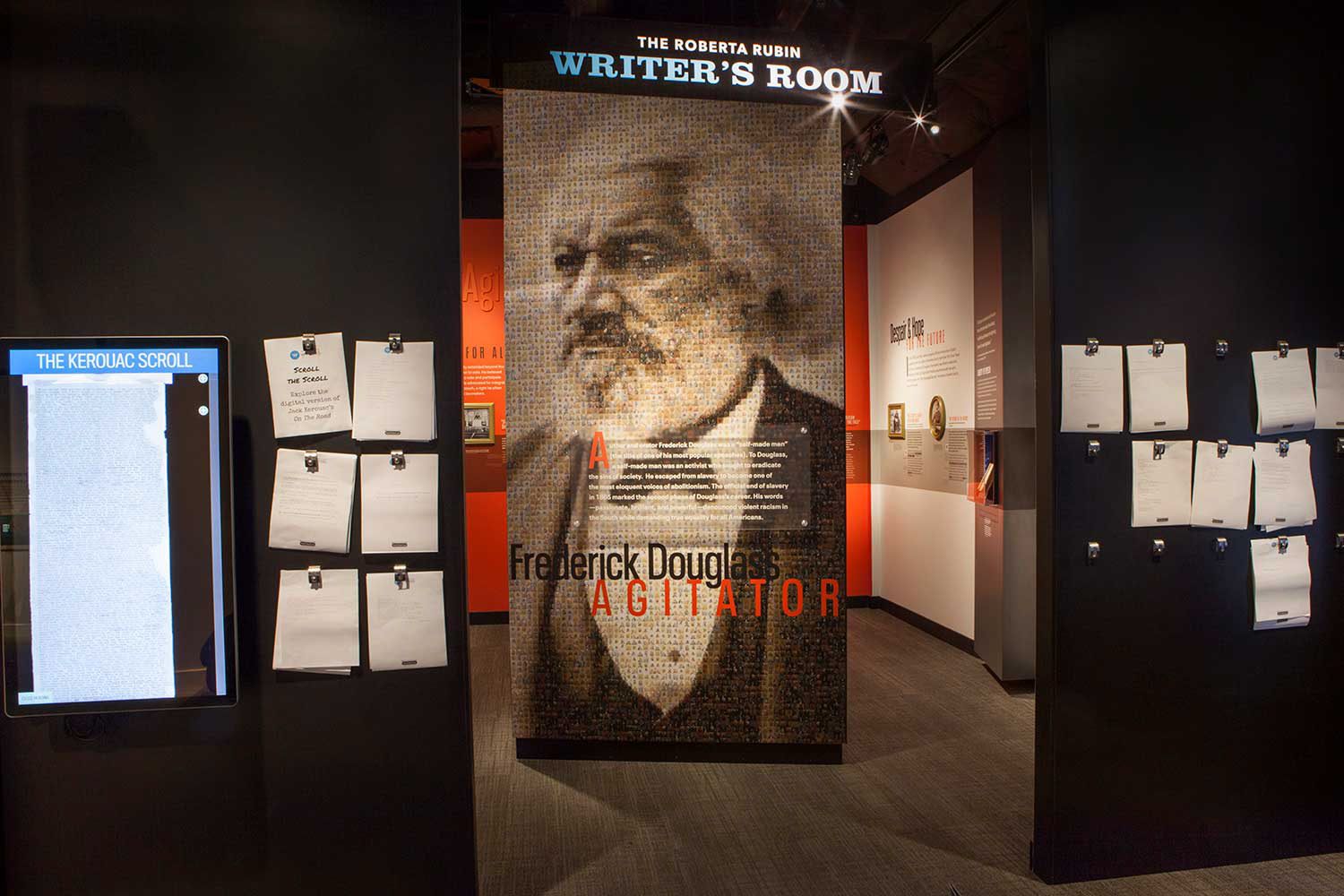 I was asked to create a 3D model of the proposed exhibit design to better visualize the overall design, as well as help to design a couple of the final design deliverables. I crafted a full-scale Sketchup model as well as created animation of our iPad interactive, and developed the 8'-0" tall photographic mosaic. The final exhibit was installed at the America Writer's Museum in Chicago Illinois.